Near you – International. National. Regional.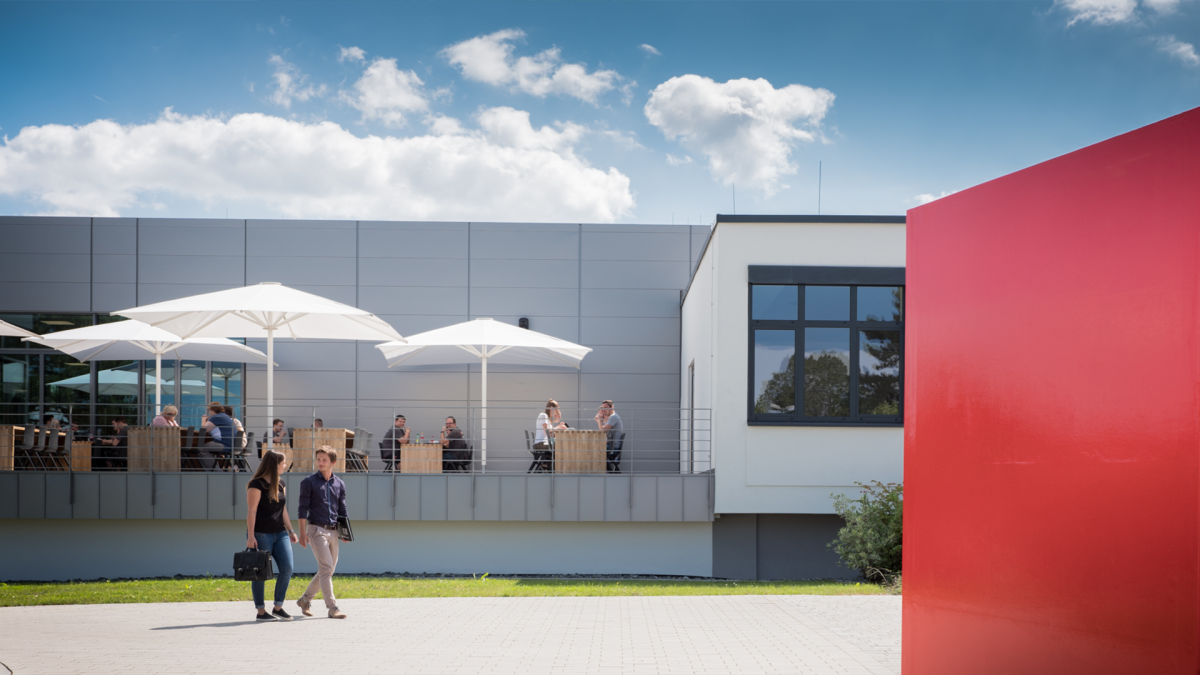 Company headquarters Bad Mergentheim
The heart of the company still beats at the Bad Mergentheim location. In addition to the headquarters, the 143-hectare site is also housing one of the most modern logistics centers for industrial supplies in Europe as well as the accredited testing laboratory. The company headquarters in Bad Mergentheim is the center of all activities: this is where history is written and successes are celebrated.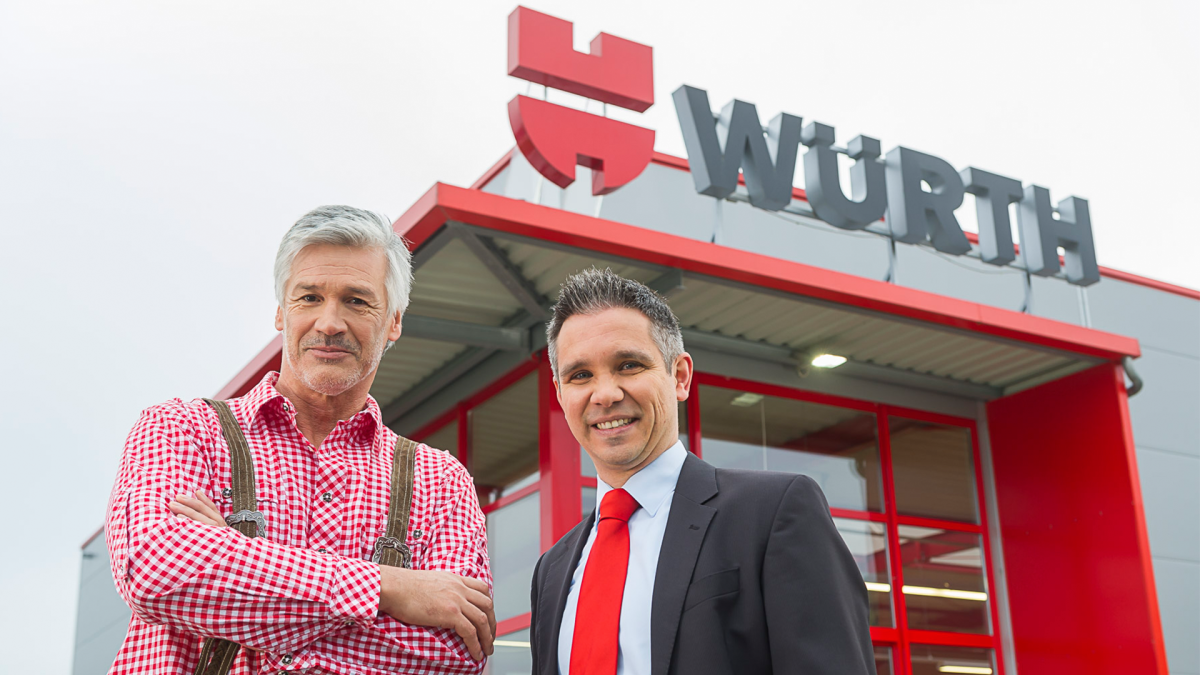 Regional sales offices
Würth Industrie Service is an attractive employer not just in the Main-Tauber region. A network of subsidiaries consisting of 13 branch offices in Germany and also sites in Switzerland, Great Britain, Israel and the Netherlands opens up the possibility to work in any one of them. Be it in Leipzig, Berlin, Hamburg, Düsseldorf, Stuttgart, Mannheim or Nürnberg: Our sales employees are in contact wirth our customers on a daily basis to address important concerns personally and directly on-site. In a nutshell: The company is represented in different locations and offers attractive job vacancies throughout Germany.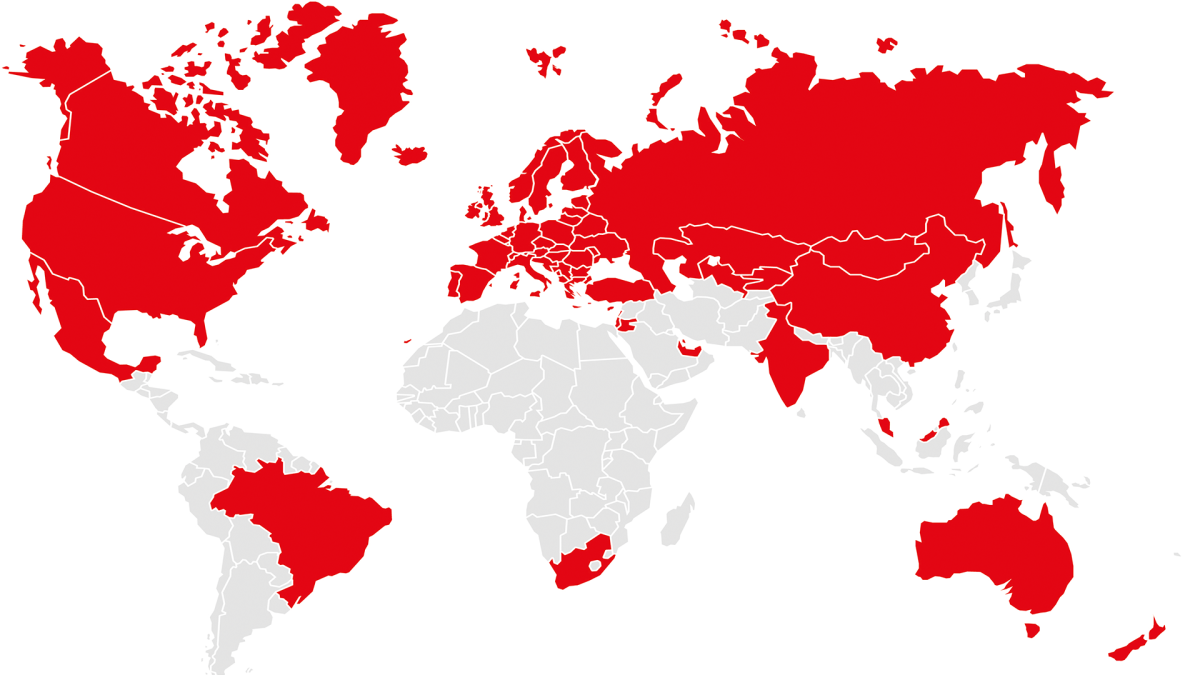 Würth Industrie Service around the world
Do you want to work overseas? With over 60 companies in more than 40 countries the whole world is open for you with us. Today, more than 6,000 committed people work for the company globally. For over 20,000 customers from the manufacturing industry. In order to enable a uniform, seamless integration and implementation of C-Parts solutions in the international production lines of our customers, the company offers international job opportunities, that too in different companies and across different levels of hierarchy.
Choose your location
We offer you attractive job opportunities not just in Bad Mergentheim and its region. Grab the opportunity to work in various locations of the company. Discover any one of the 13 branch offices in Germany and also the sites in Switzerland, Great Britain, Israel and our neighbour, the Netherlands. Also use the opportunity to work abroad!
Websites can save or retrieve information in your browser in the form of Cookies. This may be anonymous statistical data, information about you, your settings or devices used, in order to enable a personalised web experience or so that the website works in the way you are expecting it to.
We respect your right to protection of your data. You can therefore decide not to accept certain types of Cookies. For an overview and the settings for the Cookies which we use, please see here. You can change these settings at any time, by invoking our Data protection declaration.
By saving, you confirm that you have understood the settings specified for Cookies and that you agree with them.
The Würth Industrie Service GmbH & Co. KG collects and processes the personal data provided in the form in order to process the requested request for you. Please note the mandatory fields in the forms. The legal basis for this processing, the absolutely necessary data, is Art. 6 para. 1 lit. b DSGVO, implementation of a pre-contractual measure. The processing of data voluntarily provided by you is carried out on the basis of Art. 6 para. 1 lit. f DSGVO. Thereafter, processing is permissible which is necessary to safeguard our legitimate interests. Our legitimate interest is to have contact with you, our customers, to improve our consulting quality and to be able to contact you more easily in case of possible queries. The data collected will only be stored by us for as long as is necessary to process your enquiry and to contact you. They are then deleted.

Supplementary data protection information, in particular regarding your rights to information, correction, deletion, restriction of processing, objection and complaint, can be found in our data protection declaration.