We make your factory lean - with workstation supply solutions!
Not only can we supply you with C-Parts at the storage location. Our systems go beyond that. Directly to your workstation in your production, in your assembly line.
An increasingly important aspect of any manufacturing operation is to have lean processes.
Thanks to our integrated solutions, you can design your storage, working and assembly stations yourself. Flexible. Ergonomic. And in particular, tailored. You save time, efforts and distance!
CLIP-O-FLEX® hook systems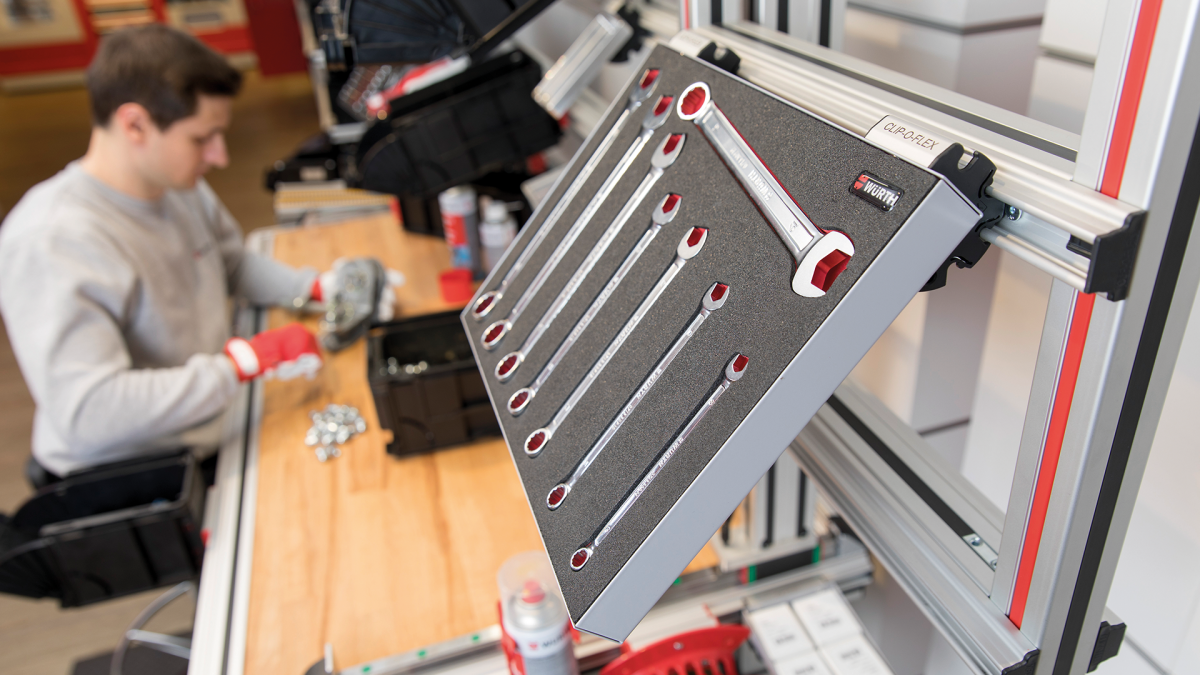 CLIP-O-FLEX® is a flexible attachment system for customising the layout of workstations.
The system consists of rail profiles. Refined and a perfect fit. For people and their environment. And extremely flexible through a variety of handling and combination options. For trays, storage spaces, shelves and much more.
Also for our containers with W-KLT®CLIP. Modular. Entirely according to your wishes.
OPT-I-STORE® rigid foam inlay

With the OPT-I-STORE® hard foam inserts, you can keep the overview. You can also optimise your processes and have fast access. The system is suitable for products of any kind. For high-quality and protected storage. Even from a batch size of 1.
iBin® optic ordering system
iBin® is the first optical ordering system.
iBin® therefore opens up a clear view of the bin interior – right down to individual part level. While the empty bin has triggered the order until now, iBin® sets new standards as a pioneering, intelligent system that independently monitors stock levels inside the bin and triggers orders (when the minimum level is underrun).
Installation system
We are not only your partner for the structured equipment of your workstation. No, we also offer you the hardware: assembly stations, workbenches, workshop trolleys and carts. We keep the overview. You have the overview.
​ ​