ORSY®mat vending machines for your operating supplies
Consumables such as personal protective equipment, tools or machines with irregular, unpredictable requirements play a significant role in your company's cost and efficiency balance sheet. It is not so much the cost of the materials that makes an impact, but rather their procurement or a shortage of operating supplies that cost you and your employees a lot of time and money.
In addition to the system solutions for production materials, Würth offers a comprehensive concept for operating supplies - from supply to storage and provision, right through to fully automated replenishment.
The system's modular design offers a high degree of flexibility to ensure the automated, transparent and time-independent availability of your item requirements.
Your objectives
Process streamlining
Focus on core competence
Reduces strain on your purchasing department
Error reduction
Automated ordering procedures
Optimised storage and inventory management
Decentralised supply of materials
Which kind of vending machine fits your needs, industry and work situation?
ORSY®mat FP – the vending machine for commodities and consumables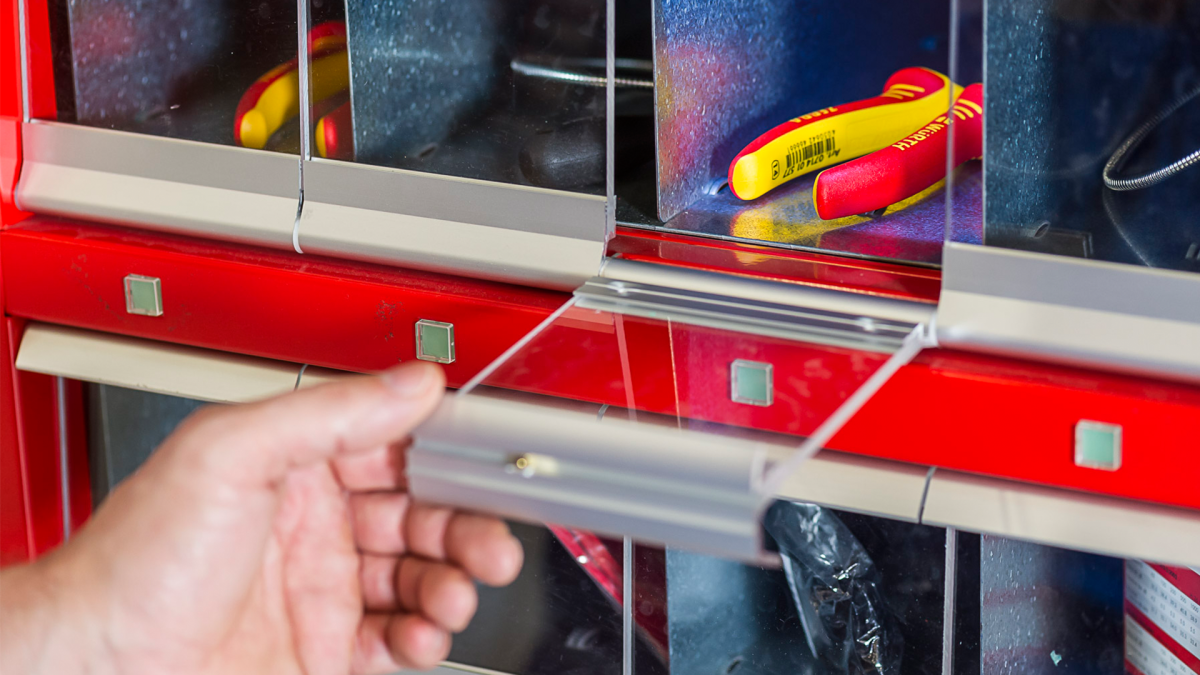 The ORSY®mat FP is ideal for needs-based, optimised storage and provision of various high-quality commodities and consumables.
We will work with you to develop your customised modular vending machine, designed to suit your specific needs: you specify the scope and contents. We'll take care of the rest.
You can choose from nine ORSY®mat FP variants with up to 72 flaps for your specific requirements.
The innovative control system communicates directly with our ERP system and allows a real-time inventory and replenishment of consumables, tools and other product groups (e.g. personal protective equipment).
This is how easy it is to work with ORSY®mat FP:
1. Log in
2. Retrieve product
3. Reordering is triggered automatically
ORSY®mat RT - the rotation-based vending machine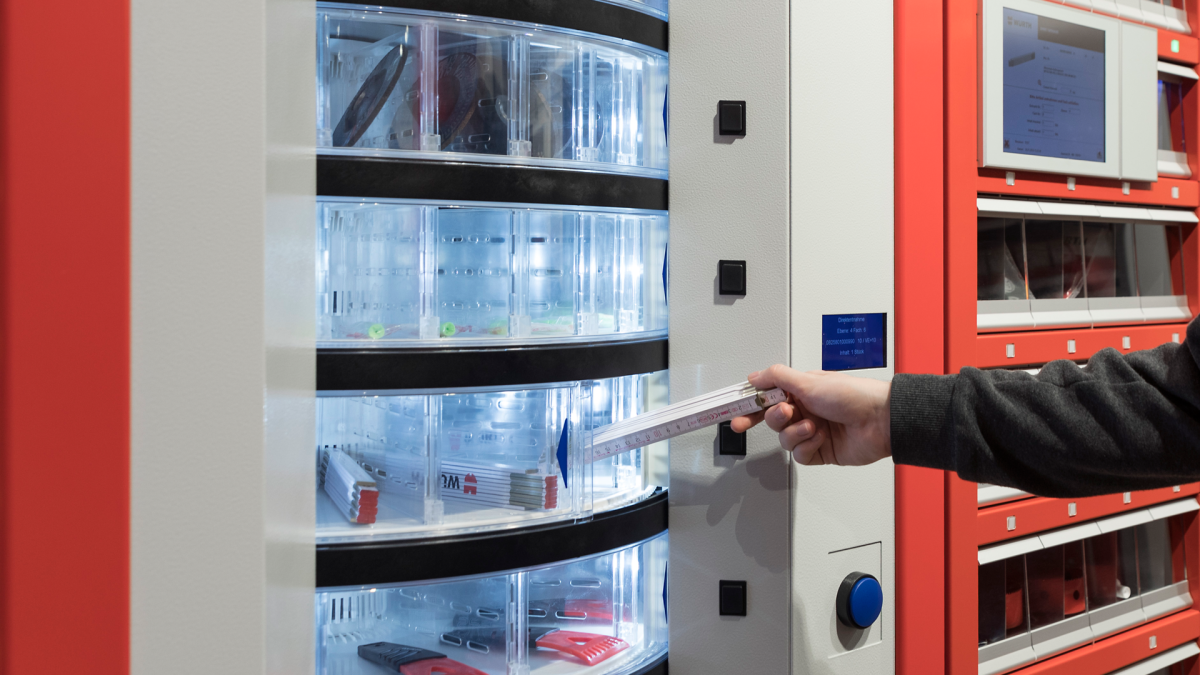 Suceeds through the variety of uses combined with maximum reliability due to the individual authorisation concept!
The ORSYmat® RT is particularly suitable for production facilities that require a variety of different auxiliary and operating materials. Together with you, we configure a vending machine that is suitable to your individual requirements - from 8 to 48 boxes per layer, up to 384 different products.
Small and medium sized products are especially suitable for the distribution through this variation of vending machine. The boxes provide a secure storage of the products, whereby it is possible to fill them with a single article, regardless of the packaging unit.
Take advantage of the benefits of fully automated ordering:
Can be combined with ORSY®mat FP, DR and HX
Avoid long searches for the right product
Reduce stock levels and eliminate unnecessary duplicates
Short supply routes
All boxes locked and unlocked electronically, sensor-controlled
Simple, user-friendly operation
ORSY®mat HX - the helix-based vending machine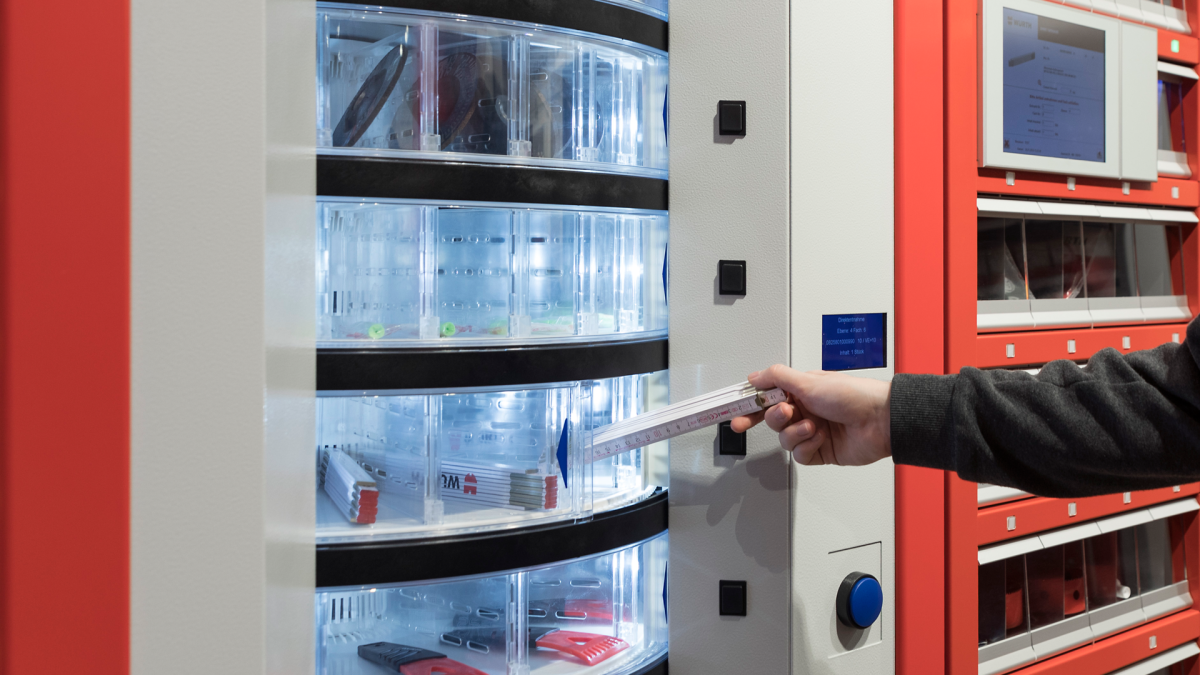 This helix-based vending machine should not be missing from your dispensing system!
Helix-based vending machines are the ideal solution for dispensing single units of operating supplies and protective equipment.
Our helix-based vending machine system is designed to be custom-built around your needs with regard to product range variety, item size and quantity requirements. Helix-based vending machines integrate seamlessly into your material supply with no need to restructure internal operating processes. Different helix designs in the vending machines give you maximum flexibility as regards quantitative capacity and choice.
Your advantages at a glance
Modular extension to ORSY®mat FP and ORSY®mat DR systems
Dispensing of single items by splitting packaging units
Flexible spiral quantities and sizes enable integration of a wide variety of items
Light sensor controls the actual output of an item
Up to 40 products in a cabinet
Up to 1000 units
This machine is particularly suitable for
Protective equipment such as gloves and safety goggles
Tools and screwdrivers
Spare parts and batteries
Material processing and cutting discs
Building materials and paintbrushes
And much more
ORSY®mat DR - the drawer-based vending machine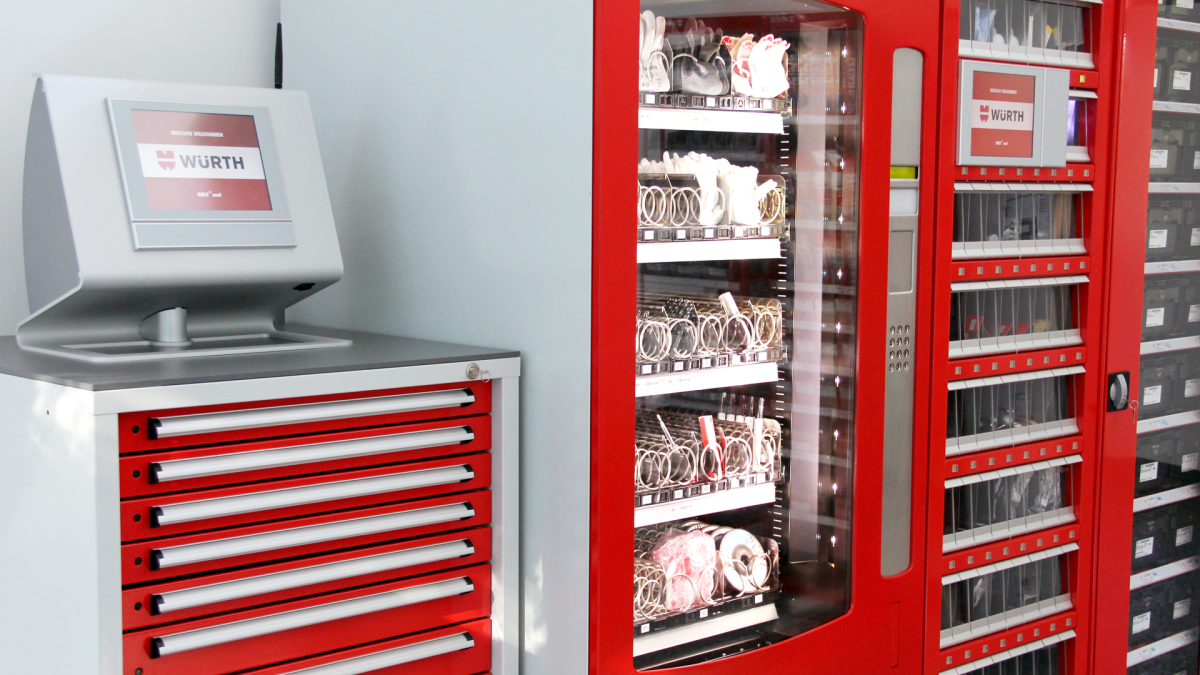 The drawer-based vending machine is an economical and reliable solution for starting out in the world of automated tool dispensing. The system is suitable for storing, provisioning and dispensing tools, maintenance materials, measuring and testing equipment, and other high-quality items.
Now you can make your materials management even more productive.
Take advantage of the benefits of fully automated ordering
Can be combined with ORSY®mat FP and HX
Avoid long searches for the right tool
Reduce tool stock levels and excess inventories, and eliminate unnecessary duplicates
Short supply routes
All drawers locked and unlocked electronically, sensor-controlled
Simple, user-friendly operation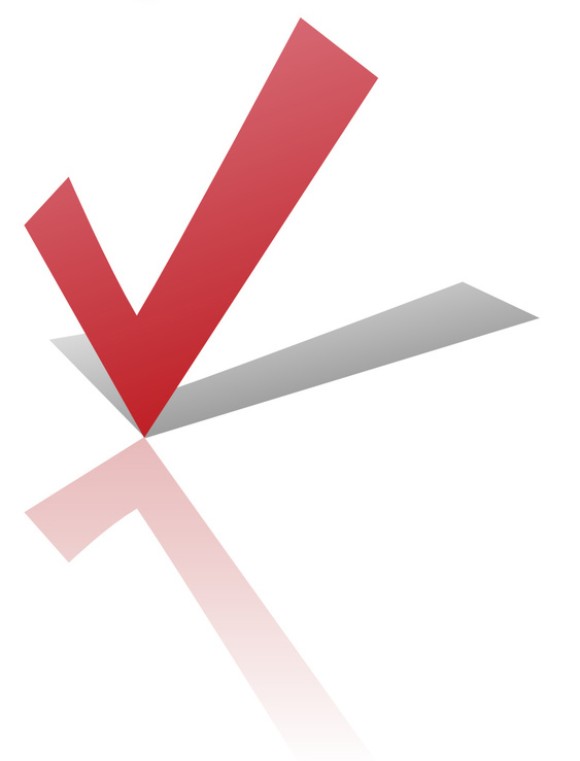 24-hour stock availability
Comprehensive cost overview for your C-Parts
Maximum process transparency
Flexible product range definition
Automatic order entry
Storage of high-quality items with secure access
Modular design
Free allocation of access authorisation
​ ​