The flexible attachment system - CLIP-O-FLEX®
No two manufactured products the same? Constantly changing components and parts? But no space to accommodate them by the production line?
CLIP-O-FLEX® is the flexible attachment system for individually designing your workstations and optimising processes across the company.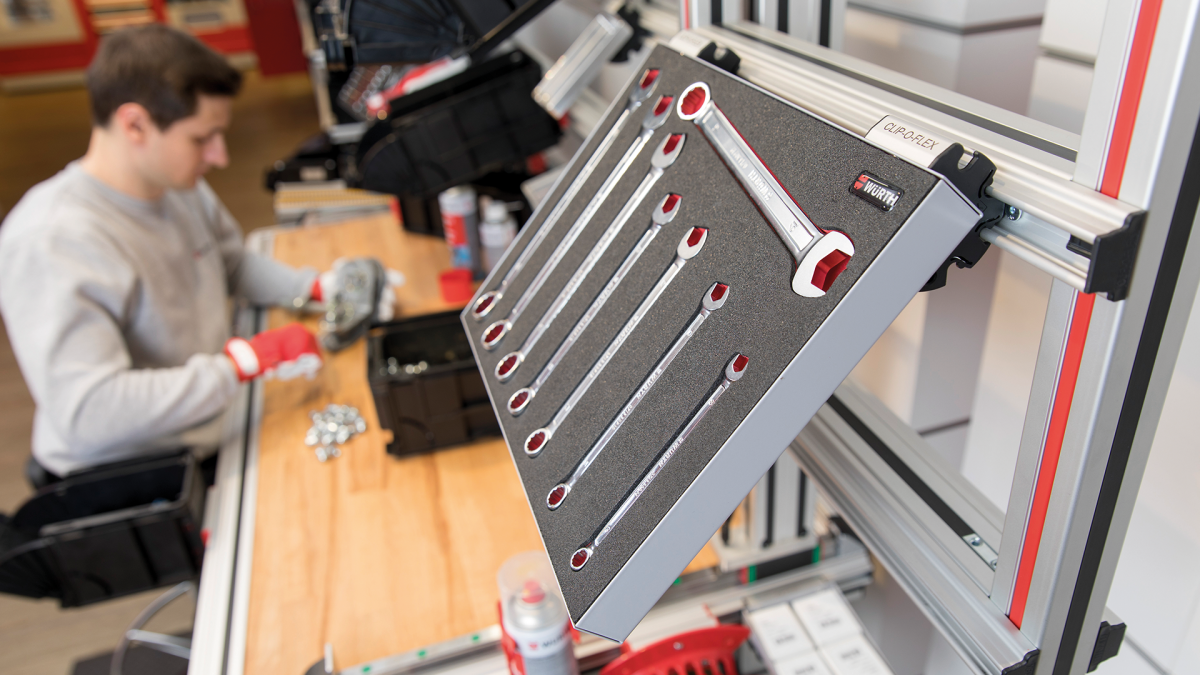 The system's ingenious rail profiles allow it to be adapted to the user and the current environment at any time. Workstations can be designed for flexible use and combined with shelves, bins, storage areas, compartment shelves etc.
The clip-in profile can be attached in a rail mount at incline angles ranging from 0° to 90°. The clip-in profile can easily be moved sideways and guarantees maximum horizontal and vertical flexibility.
Quick access
Greater visibility
Rapid changeover
Flexible and ergonomic workstation design
Reduced routes
Optimum use of work areas
Pre-built shelves in various sizes, e.g. combined with our rigid foam inserts or as a storage area.
Order attachment rails and clip-in profiles individually and design your own tailor-made, flexible workstations.
​ ​